Our Story
The Spey Bank Studio was created by craftsman Angus Grant and his partner Jane Candlish.
The studio fulfils Angus's longheld ambition to have a space to create his artwork and to share his skills with others. Teaching is an important part of Angus's artistic practice and he is always keen to explore new creative techniques.
Spey Bank Studio features a gallery, artist's studio, flexible workshop space and a pottery. We provide high quality space for people to develop their creative skills in a range of disciplines, including ceramics, painting, print-making and jewellery.
We run regular classes so remember to keep checking our calendar on the Classes & Events page. Or you can join our mailing list for advance notice of our courses.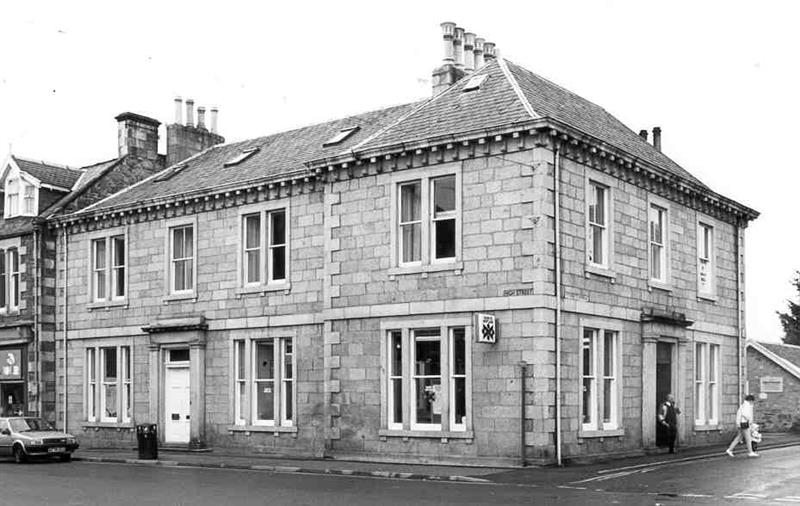 History
Formerly a Bank of Scotland branch, Spey Bank Studio sits on the ground floor of 1 The Square in Grantown-on-Spey. This B-listed building has a prominent and historic position in the town.
Originally, the building was built as the Caledonian Bank in 1865-67, designed by Inverness firm, Matthews and Laurie. The banking firm merged with the Bank of Scotland in 1907.
The grey granite building was listed in 1986, recognising its exterior features, including the corniced doorway.
The Bank of Scotland branch was due to close in June 2020 as part of a Scotland-wide schedule of closures, but the offices stayed open until March 2021 due to the pandemic. The bank put it up for sale shortly afterwards.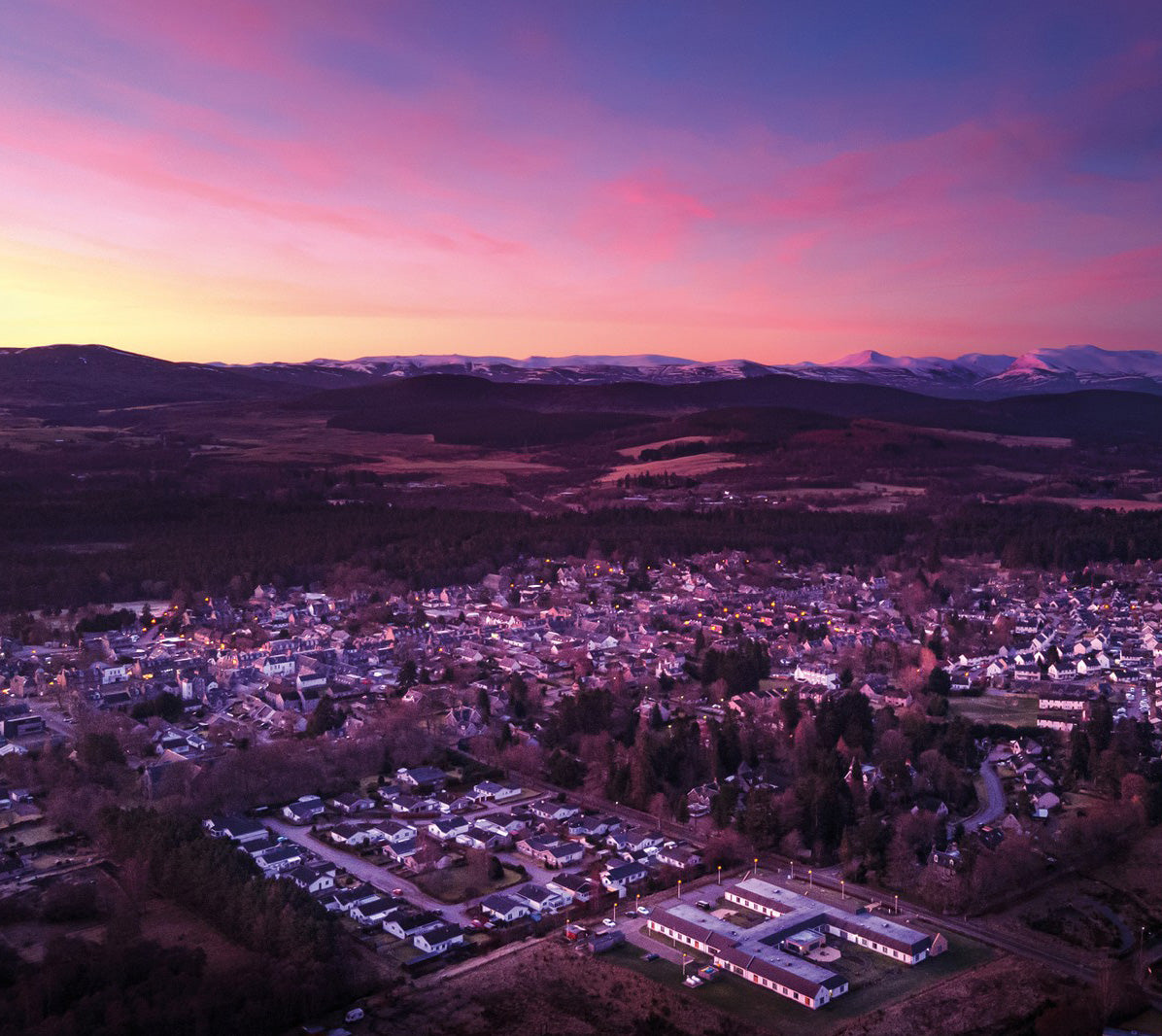 Discover Grantown-on-Spey
Grantown-on-Spey is a historic, planned town, 15 miles north of Aviemore, in the heart of the Cairngorms National Park. Traditionally known as the capital of Strathspey, the town sits on the banks of the Spey, famous for its excellent salmon fishing.
The Spey Bank Studio looks out onto the beautiful town square. Many events are held here throughout the year, including Thunder in the Glens, the Cairngorms Farmers Market and Grantown Does Christmas.
We are proud to join the High Street business community. This is a street of independent traders, giving Grantown a unique and traditional atmosphere.